PSG Construction is Featured in Passport Winter Park Luxury Guide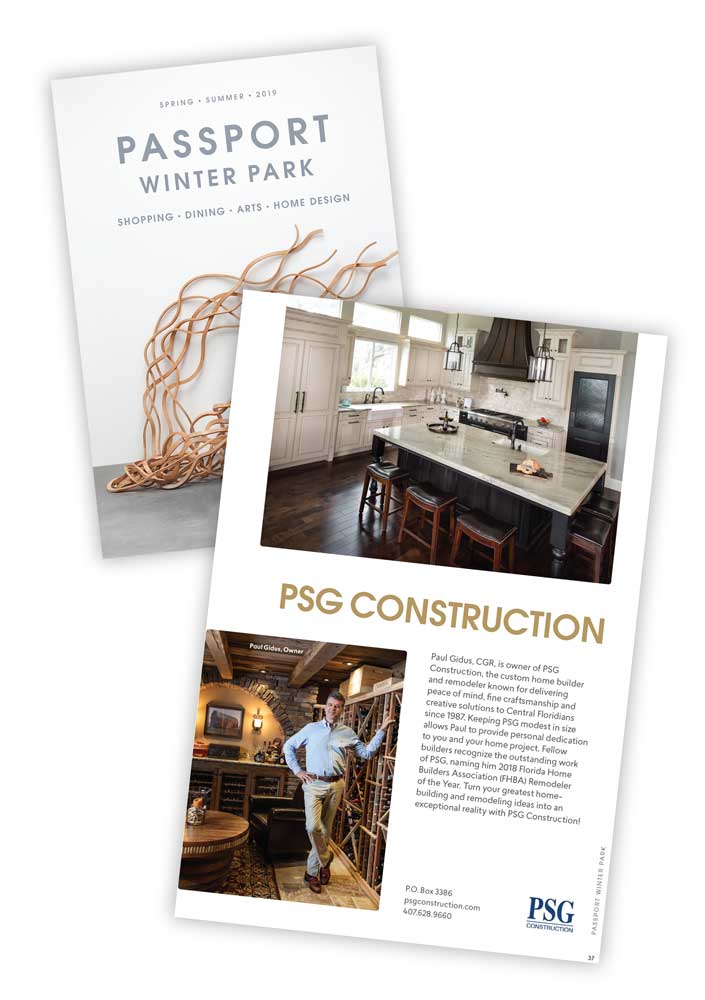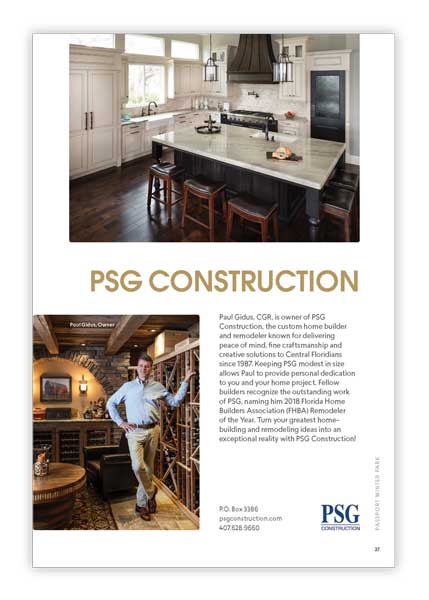 Passport Winter Park is the saavy publication dedicated to celebrating all the best of shopping, dining, arts, and home design in Winter Park, Florida. Published bi-annually, Passport Winter Park confirms that print publications are indeed alive and thriving when done exceptionally. With its 'polished aesthetic, portable size, and expert design and photography,' Passport Winter Park is beautiful enough to be proudly displayed.
PSG Construction is thrilled to reach this milestone in its 41-year history!
Read The Article (pdf)
Back to "In The News"