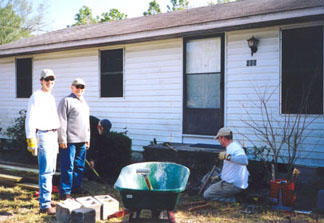 Dedicated to helping those in need, PSG Construction volunteered to assist the charitable organization Rebuilding Together on Saturday, February 5, 2005 by donating staff volunteers and materials.
Rebuilding Together helps homeowners whose residences are in need of repair and maintenance, but are not financially or physically able to complete the projects on their own. PSG Construction employees helped rebuild a homeowner's exterior steps and remove a damaged shed.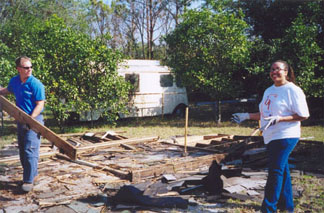 The charitable organization was adopted as an outreach program by the Remodelors' Council of the Home Builder Association (HBA) of Metro Orlando. PSG Construction co-owner Stephen Gidus currently serves as a board member of the central Florida chapter of Rebuilding Together.