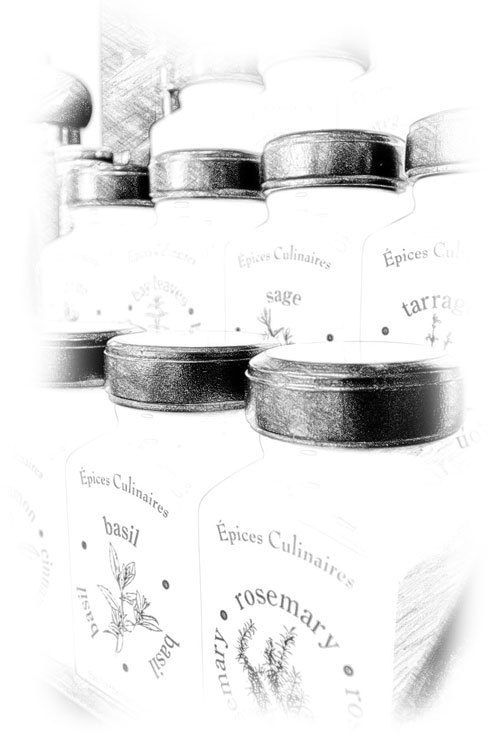 "We are delighted with our home and PSG. Paul Gidus is a saint! He always keeps his cool and is very responsive. PSG is very customer oriented."
– Patricia McKeon
"PSG Construction made every effort to minimize the intrusions a major project can create.
We're working on a project at our condo on the beach [with another contractor] and it's taking forever to get done! The work we're trying to have done is relatively minor and yet has taken 6 or 7 months to complete. PSG knows how to anticipate all the things that can go wrong. They know how to identify what can go wrong and work a way around those things before they ever happen. That saves us an enormous amount of time and aggravation. I've become spoiled with PSG."
– Anne van den Berg
"My experience with PSG was excellent.
I've been in the building business myself, so I had a certain level of expectation. All my expectations were met–and I had high expectations. All of the people PSG has on their staff, their subs and their suppliers are all very good folks. We didn't have anybody in the house who we were uncomfortable with. All of them were respectful of our home.
– Ted Brown
"There wasn't even a comparison. I probably talked to four different [companies] before I even started. The difference from the start was so huge, and also with the way things were handled. I don't know if PSG can be compared to anyone else."
– Isabelle Chauffeton
"I spent ten years thinking about my project. I had some dreams I wanted to fulfill with my project that other builders didn't want to do. PSG went to work with me to fulfill my dream."
– Paul R. Williamson, M.D., Partner, Colon & Rectal Clinic
"We interviewed a number of different [companies] and PSG was by far the most organized.
We could tell they paid attention to detail.
We had a smaller project completed on our house the year before, and that made us realize how important organization would be in doing a bigger project. In our initial meetings, everything was done on paper first. It assured us that things were not going to be missed."
-Julie Jimenez
"I worked with PSG seven years ago on another project and the biggest reason that I went with PSG again was the trust that I had in them. I had complete trust that they would care about the project. I knew they would care that the project was done right. I couldn't have left town while they were working on the project without that trust."
-Susan Anastasio
"PSG Construction does a real nice job in the prep work.
They coordinate the time so that there are less surprises as the project progresses in the construction stage." I found Paul and Stephen extremely easy to work with-very honest, up-front and reliable. That's something you don't find in a lot of construction."
-Dr. John Huhn
"I chose PSG Construction because I got a real sense of comfort working with them that they were going to be on top of the job and committed to time frames. The experience with them was very good because of the way they approached the job. Stephen and Paul are genuinely good people."
-Michael Cochran
"One night during work on our project, there was a huge rainstorm. We were worried our house would be flooded because there was a window that hadn't been installed yet. But [PSG partner] Paul [Gidus] had gone over around 10 PM that night and took care of protecting the house.
"Before beginning the process, I had fears of the subs coming into my house because of the many stories I had heard. I voiced these concerns to Stephen. My fears were quickly put to rest when I saw the professionalism of the subs."
– Linda Knopke
That's just one example of many where PSG went above and beyond what you'd expect from a builder."
– R. Duke Woodson, Esq., Partner, Foley & Lardner Law Firm
"A small point, but of great importance to us, was PSG's consideration and care of our home and its exterior grounds as well as the effect their work might have on our neighbors. The site was completely fenced off to prohibit stray material from encroaching on the adjacent yards. Radios could not be played outside the house and a complete sweep-down and clean-up both inside and out was done daily. Smoking was allowed only at designated areas outside the home."
-Bill and Yvonne Austin
"We tell everyone our experience with PSG was great.
The system Stephen uses in the planning stages was critical to the way his brother and partner Paul was able to proceed in the construction stage. The detail PSG goes into just in the bidding process showed us that you pay for what you get. They were a little more expensive, but it was worth it."
– Pam Oldham
"PSG has incredible integrity. If they tell you something, they mean it and will stand by it–absolutely. They are well respected by their subcontractors which makes a big difference because you get quality subcontractors who do a quality job for you and who you feel comfortable having in your home. I was here by myself every single day…with a lot of subcontractors crawling all over my house. And I felt comfortable because they were good, decent folks who PSG had worked with before. PSG also is obviously good to their subcontractors. In previous experiences, the subcontractors didn't respect the general contractor; they didn't show up to do the job. Ultimately, we hired PSG, because we felt comfortable and confident that they had the experience to do the job.
– Shannon Baker
"PSG Construction doesn't have much competition in terms of the high-end work that they do. I wasn't aware of anybody in their league and I'm still not.
I'm in the commercial real estate business and hire people all the time for major renovations. I've had my share of nightmares with people in the building industry, and didn't really want to get into a nightmare in my home, which is why I hired PSG. The image they portray in their marketing happens to be an accurate one. They come across as very honest, very sincere. I think that's just who they are. That's what distinguishes them from the competition."
– Michael Green
"PSG Construction is geared to producing a quality job. They made a schedule, stuck to it, and were prompt and courteous. I really appreciated their professionalism."
– Donna Shealy
"I'm their biggest fan! They're fabulous! The project is so wonderful, we can't even believe it!"
– Beth Lu
One of the things that was helpful to us was the Product Selection Manual that facilitated the whole process before we even got started. My husband is a designer and attuned to detail. The execution of something is very important to him. Finishing things off properly is something PSG did and we appreciated very much."
– Margaret Anglin, Executive Director, Harbor House, OCCADV
"We were very impressed when they presented the contract for the project. It stated exactly what they would be doing, what supplies would be used, and the time frame.
They followed the schedule really well. There weren't any surprises."
– Trudy Lara
"Paul and Stephen should be role models for other [companies in the industry]. We would use them again and have recommended them to other people."
– Denise Laussade
"It was extremely easy to convey to PSG how we wanted to preserve the integrity of the house. They were great to work with."
– Jeff Schenck
"Jeff and Alicia sought out PSG Construction because of several referrals including one from Alicia's boss, George Smith, President/CEO of Wharton Smith, a large specialty contracting firm. Smith had hired PSG to renovate his own home. For a contractor to be comfortable with another contractor [working on] his own home says a lot. From what we had heard, we knew PSG would do it right and wouldn't cut corners. We didn't want any hassles because we're so busy.
What we had in mind is what we got from PSG."
– excerpt from Winter Spring '98' PSG REPORT, 
quote by Alicia Sweeney