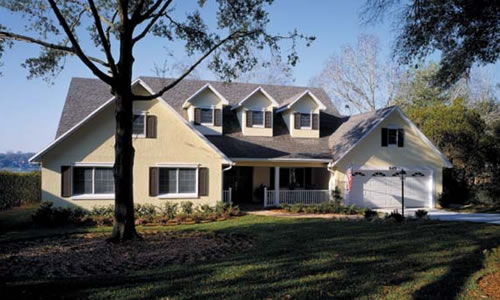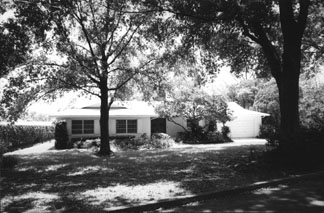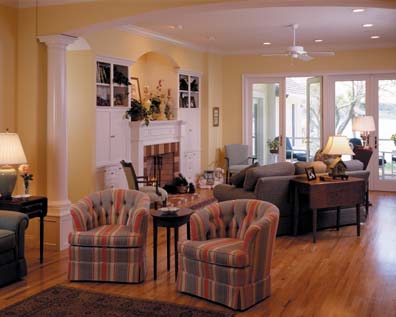 The Story

1500 Sq. Ft. Guest Suite
Encourages Visits From
Children And Grandchildren
With three grown daughters and a handful of grandchildren, homeowners Joe and Margaret Simonds wanted to encourage frequent family get-togethers, but wanted more space to make everyone feel at home.
To carry out the Simonds' plan, PSG Construction teamed with Lucia Custom Home Designers and Interior Designer Leecy Wyatt with Carolyn Franklin Interior Design. The 1,970 sq. ft. three-bedroom, two-bathroom home built in 1962 was first gutted. The design/build team then added 2,738 sq. ft. to create a 4,708 sq. ft. four bedroom, 3 ½ bathroom home guaranteed to keep the children and grandchildren from feeling cramped.
During the holidays, the 1,505 sq. ft. guest quarters were put to the test. Comprised of the entire second floor, they include a living/play area, three storage closets totaling 170 sq. ft., and two bedrooms, each with an adjoining bathroom.
"At Christmas I had 23 people sleeping here, and I never knew where anyone was!" Margaret Simonds proudly reports.
The upstairs is accessed by staircase or elevator, but the Simonds have no need to venture upstairs, since the first floor is designed with master bedroom, office, den, living room, family room, workshop, and expanded kitchen. The double-door entry imparts a serene view of Lake Berry at the back of the house. Creating a beautiful frame for the view are two sets of crisp, white columns and a gentle archway.
In the kitchen, custom-made maple cabinetry consumes three walls for unlimited storage. "I love my kitchen!" Mrs. Simonds says happily.
Also unique to the home are the numerous built-ins hand-crafted by PSG's cabinet-maker: a computer center in the office, storage center in the hall, floor-to-ceiling built-in located in the den, and corner cupboard in the dining room.
The Simonds' home now does double duty to provide a comfortably subdued environment when it's just husband and wife; but in a moment's notice, can accommodate a house full of laughter and memories in the making.
SOURCES
Appliances Wholesaler- Sub-Zero
Stairs- Stair Masterz
Roofing- Albert J. Steppi Roofing and Blackton, Inc.
Closets- Get Organized
Interior Trim & Doors- Residential Building Supply
Cabinetry- S&W Kitchens