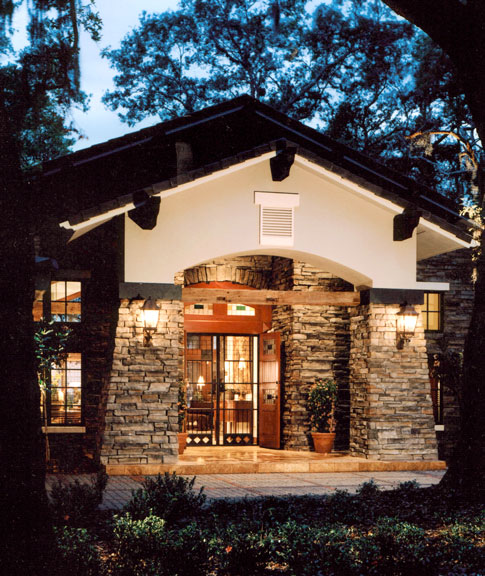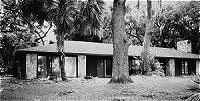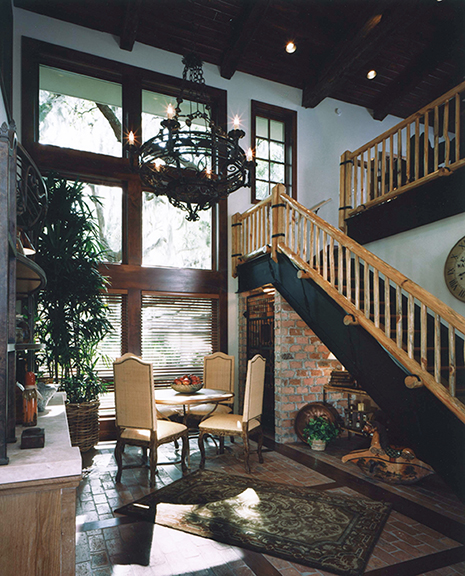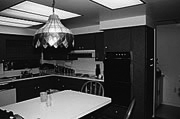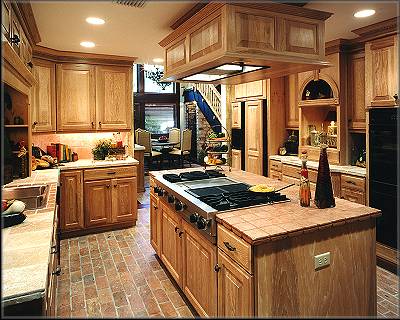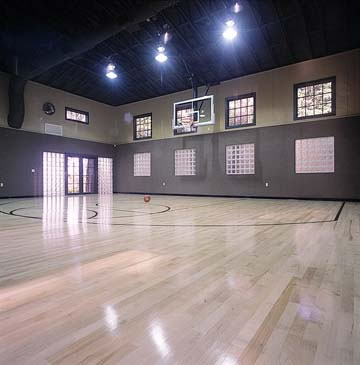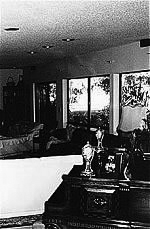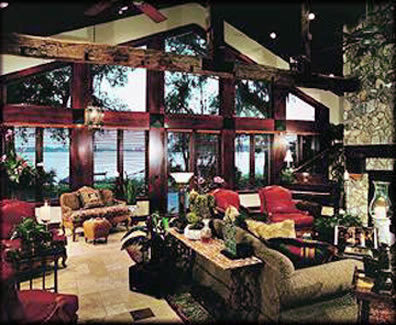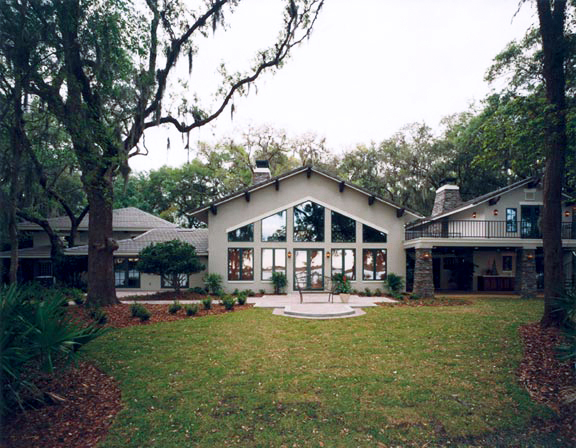 The Story

Featured In Orlando Business Journal Homes & Estates
1997 Parade Of Homes Grand Award Winner
1997 Renaissance Award
1997 Aurora Award
Grand Award Winners in last year's Remodelors' Showcase, Paul and Stephen Gidus walked away from the March 26 awards presentation with both Grand Award and First Place Award for a home that received the highest possible score and judges said should be in a category all its own. The home was also award the national Renaissance Award at the 1997 Remodelors® Show in Kansas City, Missouri.
Judges were comprised of builders and architects from areas outside Orange County. Entries were judged on quality of workmanship and design including exterior carpentry features and wall finishes, interior trim work, wall and ceiling finishes, roof structure and finishes, unique and creative details, traffic flow, compatibility with the existing building and improvement of the original layout.
Located on Lake Jessamine, the entry was transformed from an ordinary 2700 sq. ft. 70's ranch into a 6400 sq. ft. (9000 sq. ft. under roof) two-story with a rustic hunting lodge theme.
PSG Construction teamed with Lucia Custom Home Designers to give the home a lodge-like flavor on the lakefront property embellished with pine trees and canopied oaks draped with Spanish moss. Great care was taken to accomplish the goals of the homeowner without disturbing the property's existing trees.
The home features luxurious benefits including a four-car garage, basketball half-court with NBA regulation maple floor, front doors custom designed in mahogany and inlaid stained glass. The great room showcases an 18-foot-high vaulted ceiling and a wall of soaring glass windows that picturesquely frame the lake and towering oaks. The beams are constructed of authentic beams salvaged by PSG Construction from a barn built in the late 1800's in upstate New York. The fireplace mantle also makes use of the barn beams.
The kitchen was remodeled using the same square footage, but holds no resemblance to the original space, now conveying a rustic, country feel with brick flooring, tumbled marble countertops, and distressed hickory cabinetry. Under the staircase in the dining area is a brick wine cellar with custom-designed iron gate that matches the entry gate at the front doorway. The stairway railing was hand-whittled from a hefty log. The dining room stairway leads to a loft and guest suite with French doors opening to a balcony offering a panoramic view of the lake.
An oasis for the homeowners, the master bedroom suite is equipped with French doors leading to a private patio, and a storage center custom crafted of cherry wood that includes a bookcase, television compartment with retractable doors and display case. The master bathroom is a luxurious spa anchored with flooring of Ubatuba travertine and black granite inserts. An oversized shower and separate tub with spa jets offer an instant reprieve from everyday stress. Plenty of story space is provided by a set of spacious walk-in closets and a linen closet.
Although the rustic nature of this whole-house renovation encourages a relaxed attitude, it also provides uninterrupted ease at every turn. The homeowner's goals have been successfully met by cleverly mixing the best of both worlds.