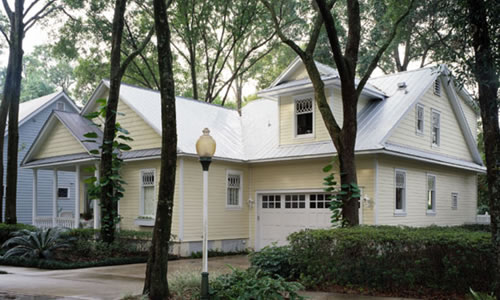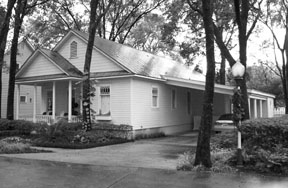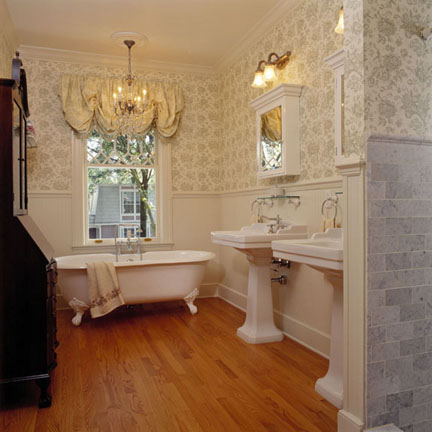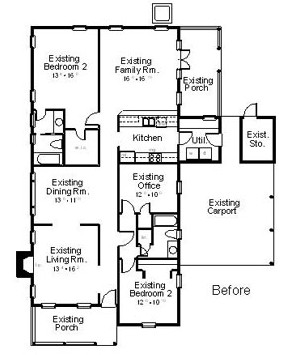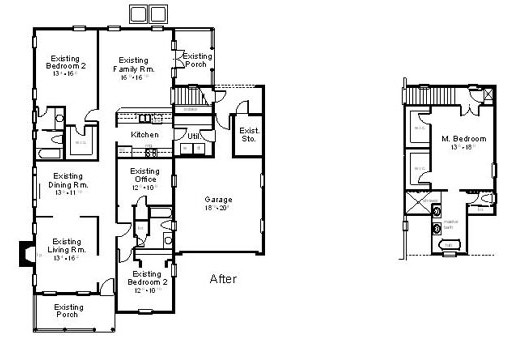 The Story
Second Story Addition Makes The Most of Limited Property Space
Like many of downtown Orlando's charming homes, this residence was situated on property that left little room for an addition. The homeowners, Gordon and Gail Russ, however, needed more space after the birth of their daughter. They wanted to eliminate clutter and create a playroom for their new child. They also wanted to create a master bedroom suite that would give them more space and provide a quiet retreat.
"We wanted to be sure the addition would not look like it had been added on and would take on the character of the rest of the home," explains Gail.
Located on a quiet cul-de-sac carved out of a busy downtown area, the home was built in the 1980's using windows, doors and other materials salvaged from a period home to give it the appearance of being built in the 1920's. Gordon and Gail wanted this same character to extend to the new addition.
Since there was no room to extend the existing space outward, PSG Construction teamed with Ross Design Group to create a 630 sq. ft. second story addition consisting of a very private master bedroom and bathroom suite. To gain the desired playroom and storage space downstairs, the Russ' converted the old master bedroom into the family office, and the original office was turned into the playroom. Situated next to their daughter's bedroom, the playroom is convenient for both storage and play.
The second story addition was created by first removing the roof from the existing carport and eliminating a family room window to make way for the staircase leading to the new space. The suite was designed to suggest a 1920's look, in keeping with the rest of the home.
The staircase, built from heart pine to match the existing family room floor, leads directly to the master bedroom suite. Double entry doors are topped with a 1920's style transom window that provides additional light. Crown moulding is 5 ¼" wide, and door header mouldings are custom made. A spacious walk-in closet provides ample storage room.
The bathroom most prominently conveys an early-century look with bead board wainscoting, wood flooring, 6″ baseboard and pedestal sinks. The marble-tiled shower features a basket weave patterned floor. Visible from the doorway connecting the bedroom and bathroom is the claw foot tub, the focal point of the bathroom.
PSG Construction also enclosed the existing carport to give the couple a garage that would afford them additional storage space and shelter for their vehicles.
Now Gordon and Gail are able to enjoy additional living space and storage on property that is limited in size. Their new addition is in keeping with the original character of the home and looks as if it existed all along.
"The newly built part of the house blends in perfectly with the existing structure," Gail says. "It doesn't look like an add-on. It's hard to imagine the house being the way it was before. The addition is so natural, it seems like this is the way the house has always been."
SOURCES
Drywall – R.K. Edwards
Interior Trim & Doors – Residential Building Supply
Plumbing Labor – Modern Plumbing
Air Conditioning & Heating – Air Masters
Roofing – Steppi Roofing