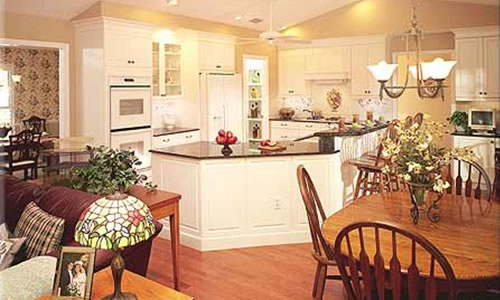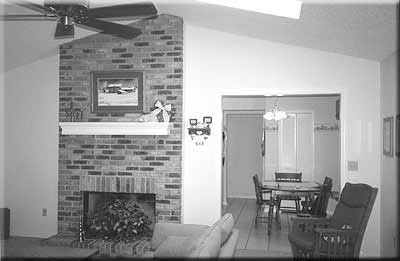 The Story
Featured In Orlando Business Journal Homes & Estates
Busy mom Kathy Rapprich wanted to keep a watchful eye on her energetic toddlers while working in the kitchen. But the original family room and kitchen were two disconnected rooms separated by a massive fireplace wall. PSG Construction, with the skilled assistance of interior designer Laurie Malmberg, removed the fireplace wall and realigned the opening between the kitchen and dining room to create a grand kitchen and family area. The kitchen work areas were purposely rotated to directly overlook the family area, giving Kathy a full view of her children's activities. Now the children always have their mom's attention, and no longer feel the need to drag toys into the kitchen.
The old sliding glass doors were removed, the opening onto the porch was relocated, and French doors were installed to create an improved view and access to the porch and pool.
Storage, pantry and office space were also added in the kitchen. Kathy and husband Frank opted to invest in remodeling their kitchen and family room rather than move from what they consider a "gem" of a neighborhood with great schools and a convenient location.