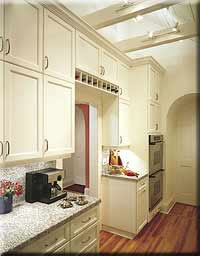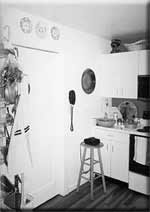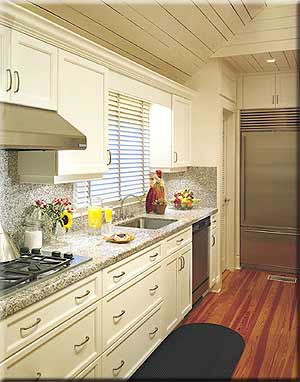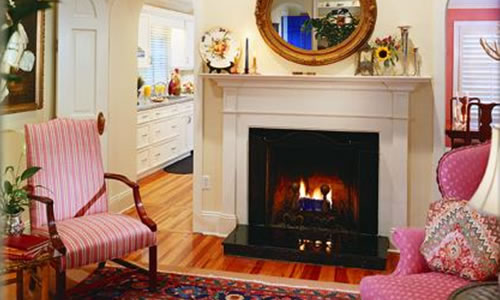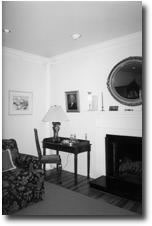 The Story
Featured In Woman's Day Specials
Kitchens & Baths Magazine
Featured In Orlando Business
Journal Homes & Estates
As president of Schenck Distributing, a major beer distributor in Orlando, Jeff Schenck carries out a demanding role when he arrives at the company's headquarters. All the more reason Jeff and his wife, Minter, require ultimate comfort and convenience when retreating to their home, located on Lake Virginia in Winter Park.
The decision to take on a complete renovation of the kitchen was initiated by the fact that the couple frequently entertain and Minter enjoys gourmet cooking. Although the home, built in the 1920's, had since been updated with a modern, efficient kitchen, the layout did not allow for the natural flow of guests throughout the home. Minter also desired a kitchen that would allow her to maximize her
creative cooking talents.
The Schencks' decision to renovate rather than buy another home or build was based on the importance of a home's "location, location, location," as Jeff explains. "Our home is close in proximity to downtown Winter Park, we can walk to a lot of places, and the charm of the house is hard to pass up," Jeff says.
In recalling the initial planning meetings with PSG Construction, Jeff says, "It was extremely easy to convey to [PSG] how we wanted to preserve the architectural integrity of the house. They were great to work with."
"We also wondered about security [during the renovation], but the [wood partition] wall was put up," Jeff says. This sectioned off the construction area from the rest of the house, and put any concerns the couple had to rest.
One of PSG Construction's most challenging tasks in meeting Jeff and Minter's goals was to give the kitchen a 1920's feel without sacrificing comfort or function, and create a pleasing blend between the newly renovated kitchen and the rest of the house.
Vaulting the original 9′ ceiling into the attic space above the kitchen significantly opened the kitchen area by creating a 16′ voluminous space at the ceiling's highest point. A new access door joining the kitchen to the living area creates more accessibility to the rest of the house as well as better traffic flow for party guests.
Kitchen and bath designer Sandra Linn worked extensively with Minter to create the exact kitchen layout she desired.
Another challenge was creating adequate storage space for Minter's collection of cooking equipment and serving pieces. Because the couple love to entertain, they needed a lot of storage space for things they wouldn't normally use on a day-to-day basis. Taking inventory of every serving piece, kitchen utensil and all cooking equipment, Linn worked with PSG to create storage space using extra tall cabinets on the vaulted side of the room. These cabinets store serving pieces and pots and pans that would not be needed on a daily basis. Linn worked with Minter to figure out where every item would be stored before any cabinets were designed. Linn also made use of pull-out drawers for easy access, designing a special pull-out cooking oil rack next to the cooktop to store Minters collection of cooking oils and vinegars.
During the course of renovation, a small cubby hole that had been completely closed off, was opened up to create a pantry area for additional storage space.
The newly renovated kitchen now features a Dacor double wall oven and cooktop, Asko stainless steel dishwasher, and stainless steel Sub-Zero refrigerator. Counter tops and backsplash are granite. Lighting was thoroughly planned with plenty of undercabinet task lighting. "It's an actual cook's kitchen," Jeff says.
The newly renovated kitchen spills onto an outdoor multi-tiered brick patio overlooking Lake Virginia. Also constructed by PSG Construction, the patio along with the kitchen allow the couple to entertain in ways they were unable to prior to the renovation.
"We've already had eight to ten dinner parties that we couldn't have had before," Jeff recalls. "We typically invite six people to a dinner party and thoroughly enjoy it."
Jeff and Minter enjoy returning home at day's end and withdrawing to the calming refuge PSG Construction helped create for them.
SOURCES
Design – Sandra Linn
Appliances – Sub-Zero Distributors & Southeast Steel
Window – Garner Window & Door
Arched doors – Residential Building Supply