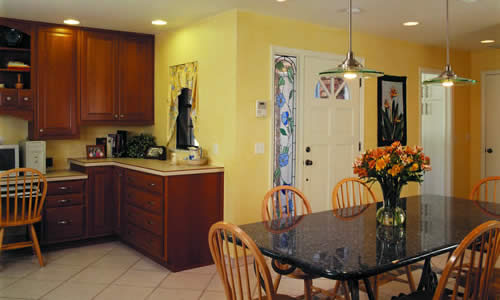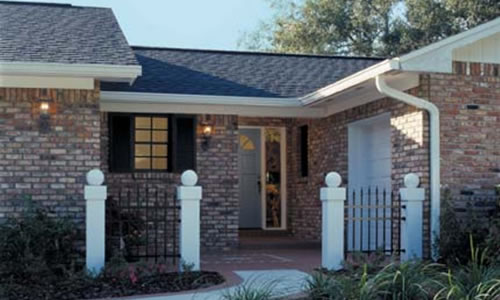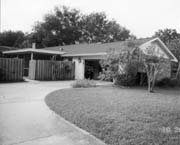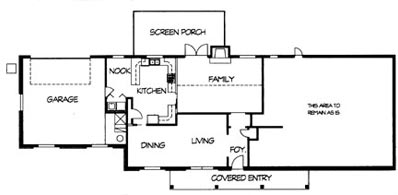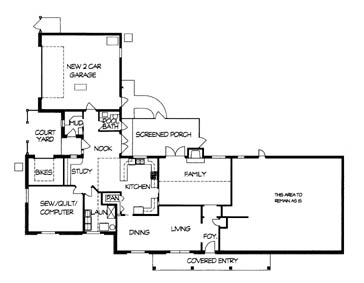 The Story
Featured In Orlando Business Journal Homes & Estates
Stefan and Mary-Jeanine Ibarguen loved their Altamonte Springs home and neighborhood but weren't so keen on the bottleneck and disorder created at the side entry and kitchen areas. The existing floor plan of their 70's ranch located in the Spring Valley subdivision lacked a design that could keep up with a contemporary lifestyle.
When you walked in the back door, everything was there–the laundry, the shoes, the eating–all in a very small area," recalls Mary-Jeanine.
"So much activity takes place around the kitchen," PSG Partner Paul Gidus explains. "With the existing floor plan the homeowners had no place to store things. They had no space in their kitchen. I get excited when I visit this project because the renovation is designed to take care of all of a typical family's needs." PSG worked with Lucia Custom Home Designers, Inc. on the renovation that added a minimal amount of space but delivers maximum efficiency.
The PSG name was not new to the Ibarguens. "We had several friends who recommended PSG to us," Mary-Jeanine recalls. "Our friends were very happy with them. We knew we were going to have a good experience with PSG."
The new plan was created by reconfiguring existing space, constructing a new two-car garage, and adding new square footage to increase the home's living space by 682 square feet. The home is now enhanced with an open courtyard and covered entry at the side entrance that properly welcomes guests approaching the home from the driveway. A separate bike storage area with overhead door gives the children plenty of storage space for bikes and toys. A mud room lets the children unload and store book bags, shoes and coats. The existing kitchen space was left intact, but additional space allows for a study area, eating nook, pantry and laundry room. A separate room serves as a hobby center. A portion of the rear porch was reconstructed to tie into the addition and create access to the new pool bath from the pool. A spa was also added to the pool area.
"Basically what we did was raise the quality of life for ourselves," explains Mary-Jeanine. "Before we started the project, we made a list of about 11 goals that we wanted. It's nice to know that everything on that list was taken care of–we met our goals!"
A minimal amount of new space was added, but the Ibarguens have found that there is now a place for everything and a sense of order in their household that was absent prior to the renovation. "We are very pleased with the work PSG did for us," Mary-Jeanine says. "Stephen gave us a lot of good advice and good suggestions. Paul went over and above to make sure our punch list was complete."
"We get lots of compliments [on the new space]," Mary-Jeanine adds. "Every day we wake up and talk about how wonderful our renovation is and how it flows so nicely. It has improved our quality of life."
SOURCES
Cabinetry – Central Kitchen & Bath
Interior Trim & Doors- Residential Building Supply
Exterior Doors – Residential Building Supply
Roofing Contractor – Steppi Roofing Inc.