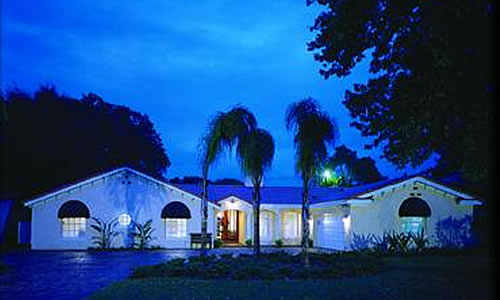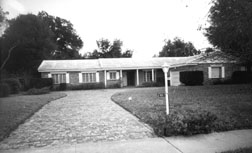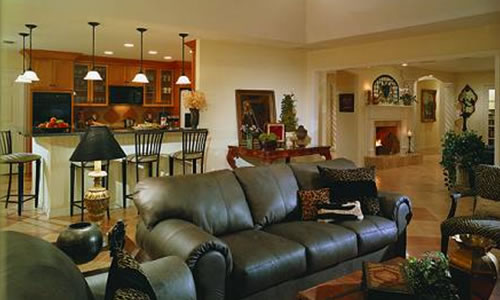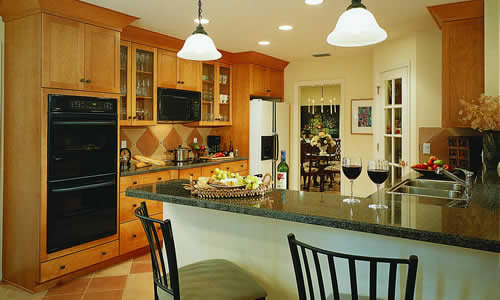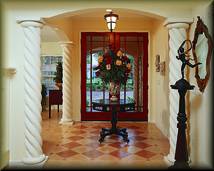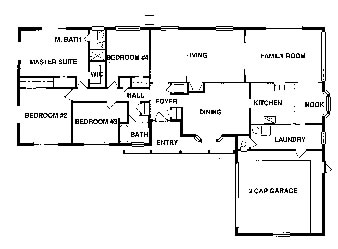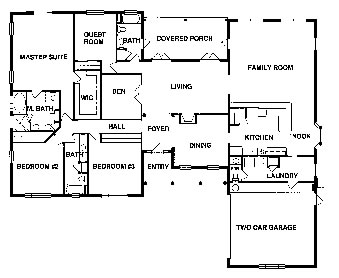 The Story
1998 Parade of Homes Merit Award
When a couple is very discriminating about the home and neighborhood in which they plan to raise their children, they will go to great lengths to create the ideal home.
That's what Jeff and Alicia Sweeney did when they found an existing home in an established neighborhood. "We wanted the house we lived in to be the way we wanted it. We could have built a new home, but the neighborhood was very important, too. So we found an older home in a great neighborhood," Alicia Sweeney explains. For Alicia, a risk management consultant, and husband Jeff, a real estate executive, a great neighborhood meant one that was quiet, consisted of close-knit families, convenient, and centrally located. "[Rose Isle is] the ideal neighborhood," Alicia says.
Jeff and Alicia sought out PSG Construction because of several referrals including one from Alicia's boss, George Smith, President/CEO of Wharton-Smith, a large specialty contracting firm. Smith had hired PSG to renovate his own home.
"For a contractor to be comfortable with another contractor renovating his home says a lot," Alicia remarks. "From what we had heard, we knew PSG would do it right and wouldn't cut corners. We didn't want any hassles because we're so busy. What we had in mind is what we got from PSG."
PSG Construction teamed up with residential designer and president of The Orlando Design Group, David Brauer, to create the kind of home the Sweeneys were looking for. PSG gutted the entire interior of the 1950's home, and bumped out the front and back of the house to create additional square footage for a large master suite and full third bathroom.
A grander entrance and more expansive feel was what the couple wanted, Brauer recalls. This was achieved by adding matching columns in the foyer on the exterior of the house for a dramatic entrance. "The ceilings were raised in the foyer, living room and dining room for a more spacious feel. PSG used existing framework to raise the ceiling and create a tray ceiling in the living room. They reconstructed the roof in the family room and living room with room with conventional framing to get a higher tray ceiling.
"We do a lot of entertaining and wanted a very open house," Alicia says. "We wanted it to accommodate a lot of people. It turned out exactly how we anticipated. The layout functions the way we had hoped. We just had a gathering of thirty people and it didn't seem like there were that many people because of the flow and openness of the floor plan."
The kitchen was expanded and updated, and an office was designed off the living room to meet the needs of the two professionals.
Another requirement Jeff and Alicia had was to create large secondary bedrooms.
"We have one child now and plan on having another," relates Alicia. "Our plans were to be in this house a long time and wanted the bedroom space to accommodate teenagers. We also wanted a bathroom large enough for two children to use."
The two secondary bedrooms are spacious, equal in size, and share a bathroom equipped with two medicine cabinets, two sinks, and two drawer stacks.
Because Alicia says the family "always seem to have someone at the house" or a function going on, the house was designed to be very functional and maintainable. Tile floors create a sense of spaciousness and function, while lending a Spanish feel throughout the common living areas. An intricate inlaid tile pattern prominently greets guests in the foyer.
Renovating older homes in sought after neighborhoods is a growing trend with Central Floridians who are set on creating an exclusive lifestyle for themselves.
SOURCES

Design – Orlando Design Group

Furniture – Shaelyn's Interiors

Cabinets – Artistic Kitchens

Windows – Kinco Windows

Wood trim – Residential Building Supply

Air conditioning – Standard Air Services