Orthodox Christian Mission Center offers assistance and support to over 25 countries through the world and supports a variety of mission ministries including short-term and long-term mission teams, full-time missionaries, development projects, conferences and retreats.


Give Kids the World is a 51-acre resort for children with life- threatening illnesses who wish to visit Walt Disney World and other Central Florida attractions.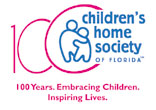 Children's Home Society works to develop, restore and strengthen families. They provide effective solutions to build and support healthy families for Florida's children.
that welcomes volunteers to join in building simple, decent, affordable houses in partnership with those in need of adequate shelter.

Project Mexico has been helping struggling families in Tijuana, Mexico make a better life for themselves by building secure, safe, permanent homes. Project Mexico carries out this mission by utilizing all volunteer labor.

Winter Park Day Nursery, Inc., has been providing instruction for children ages two to four years old since 1939. Its mission is to fill the Orlando area's need for high-quality, affordable childcare for low-income working parents.


Covenant House Florida serves runaway, homeless, and at-risk youth under 21. Covenant House Florida is committed to serve suffering children of the street, and to protect and safeguard all children.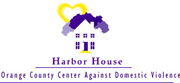 Harbor House provides shelter, advocacy, counseling and emotional support to survivors of domestic violence, including their children, empowering them as they work to reclaim control of their lives.

The Boggy Creek Gang is a camp for chronically and terminally ill children. The camp allows "kids to be kids" in spite of their illnesses.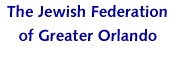 The Jewish Federation of Greater Orlando promotes justice in an imperfect world, and provides financial and human resource assistance to Jews in need wherever they are.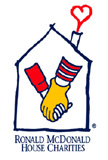 Ronald McDonald House Charities provides comfort and care to children and their families by supporting Ronald McDonald Houses in communities around the world and by making grants to other not-for-profit organizations whose programs help children in need.


Catholic Charities provides services for people in need; ensures human dignity; enhances the quality of life for all persons, regardless of race, creed or color; and emulates the teachings of Jesus Christ, who came to serve rather than be served.


Habitat for Humanity is a non-profit, non-denominational Christian housing organization