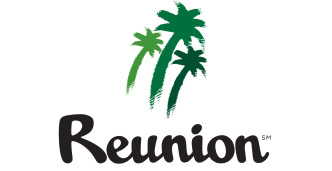 Reprinted from April 2004 news release.
PSG Construction, a Winter-Park based building company, has been selected as one of eight preferred builders for the second phase of Reunion Resort & Club of Orlando (SM). PSG is also currently building in the first phase.
In conjunction with the selection of PSG as a preferred Reunion builder, Bryan Shimeall has been appointed Vice President of New Home Construction at PSG and will oversee the custom home construction at Reunion. Bryan will be responsible for managing sales, production and operations. Bryan brings to PSG ten years of experience helping Fortune 500 companies use data to make sound business decisions. Former clients include Burger King, Nextel, Mitsubishi Consumer Electronics, and Cinergy.
Formed seventeen years ago, PSG Construction builds new custom homes as well as provides complete renovation services. Co-owners and brothers Paul and Stephen Gidus believe the expertise gained over the years in the renovation sector of their business works as a benefit when building a custom home. "Residential renovations are much more complicated than building new homes," Paul explains. If a company can master the complications and critical issues associated with renovations, Paul says, they can be much more successful with the more predictable nature of new home building.
"With renovations, existing construction circumstances have to be dealt with and can not always be controlled or anticipated," says PSG co-owner Stephen Gidus.
Paul and his brother Stephen feel the systems they have in place for handling sensitive renovation issues serve as a definite advantage when they build a new home. Their renovation expertise also allows PSG to support future construction needs for custom home clients through the entire life cycle of home ownership.