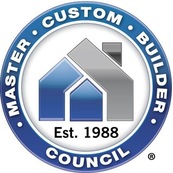 Reprinted from February 2004 news release.
Stephen Gidus, co-owner of the Winter Park-based PSG Construction, was named Master Custom Builder Council (MCBC) Builder of the Year for 2003. This award is presented by 35 of the top custom homebuilders in Central Florida who are members of the prestigious Master Custom Builder Council.
"It is such a privilege to be chosen as MCBC Builder of the Year, because all of the members of our organization have exhibited tremendous talents, integrity, and success in the home building industry, and I feel honored to be chosen as their builder of the year for 2003," said Stephen.
Builders who are members of the MCBC pledge to maintain the highest professional standards in the homebuilding industry. Those who are members don't cut corners on integrity, craftsmanship, or personal service. Stephen not only meets the strict criteria required to be the MCBC Builder of the Year, but he is also actively involved in all areas of the building industry.
Stephen serves on the MCBC Steering Committee and has co-chaired the Public Relations Committee, and served as Chairman of the Education Committee. Stephen was recently elected President of the HBA of Metro Orlando, and has served as a member of the Board of Directors of the HBA, past Chair for the Florida Home Builders Association (FHBA) Remodelors® Council, and former Vice-President of the HBA. Stephen participated in building the 21 new villas at Give Kids the World, a village located in Kissimmee for terminally ill children, and the special events for the Children's Home Crisis Nursery held at GKTW Village. He has also been involved with the Kid's Club special events held at GKTW, the annual MCBC Toy Drive, the Winter Park Day Nursery, and other MCBC projects.
As a member of the MCBC, Stephen has taken a pledge to live and work to meet the standards set by the organization and remains committed to making the promises that will ensure a better building industry, a better community, and a better country.
"The MCBC is extremely proud to have a builder and person of Stephen Gidus's caliber on our Council," said Dixie Goolsby, MCBC Executive Director.