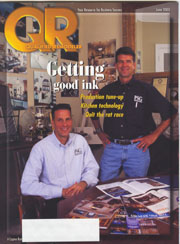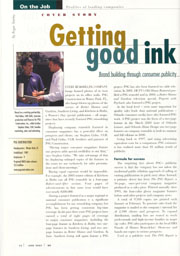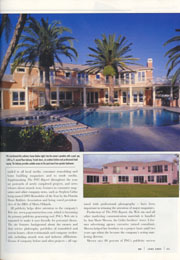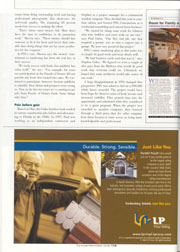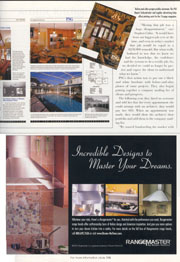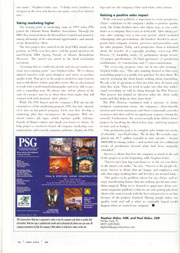 Reprinted from June 2003 news release.
Since 1997, PSG Construction, Inc., a Winter Park-based remodeling company, has earned more than $1 million worth of publicity in national and local consumer magazines, a feat that helps the company attain client confidence.
Qualified Remodeler, a national industry magazine, features the company as its June 2003 issue cover story. The five page article, written by the magazine's editor-in-chief, Roger Stanley, illustrates how the company attracts the attention of magazines including Southern Living, Better Homes and Gardens, and Kitchens & Baths, a Women's Day special publication, and how this publicity helps build valuable credibility for the company.
"In the remodeling business, we are selling something that our clients can't touch or see before they buy it. They are making one of the biggest investments of their lives in something that is just on paper," explains PSG Construction co-owner Stephen Gidus, who oversees marketing, sales and estimating for the 16 year old company. "The biggest hurdle we have is helping prospective clients become confident that we can carry out their goals and meet their needs successfully."
The company believes that the high-quality professional photography that is used to showcase their work catches the eye of editors, the Qualified Remodeler article explains. The photography is featured in The PSG Report, the full-color magazine the company publishes annually as well as on its extensive website. Other than sending a copy of the magazine or a postcard to national publications, PSG does not spend time soliciting publicity, the article points out.
"Our work speaks for itself and brings us calls from these publications," Stephen explains.
Buying advertising space equal to the size of the articles would be impossible, the article also demonstrates. A four-page article appearing in the 2003 winter edition of Kitchens & Baths, for example, was fully devoted to PSG Construction projects. Buying four pages of advertising in the magazine would have cost close to $200,000. In addition, the article emphasizes that advertising does not deliver the same powerful credibility as editorial content.
"This kind of publicity helps sell our company for us," says co-owner Paul Gidus. "Clients are reassured when a remodeling company is recognized by other professionals in the industry."