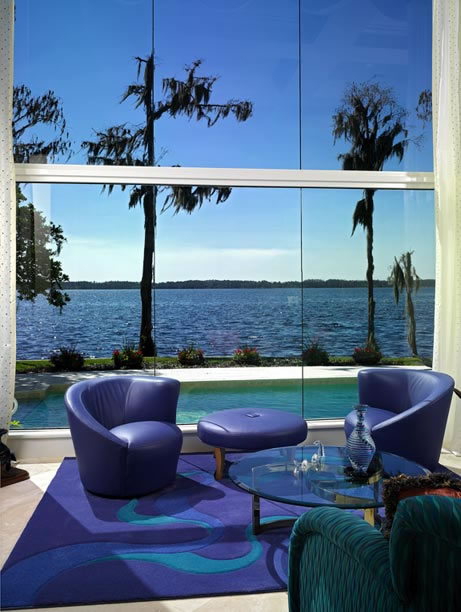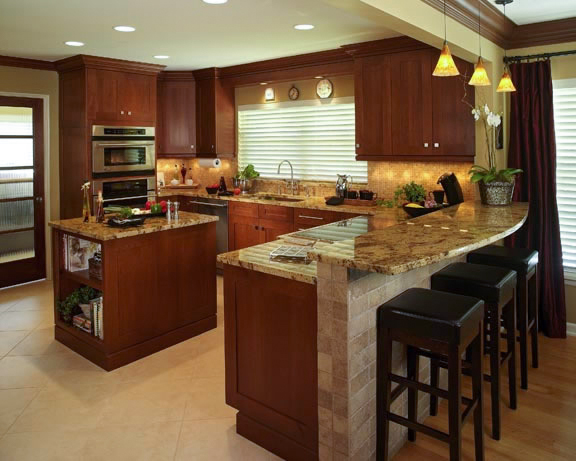 Reprinted from April 2006 news release.
PSG Construction took First Place in two different categories of the Remodelors' Showcase at the Parade of Homes Awards Ceremony held May 16, 2006.
A modest ranch located near Leu Gardens – only 1,650 square foot in size – received First Place in the category of whole house renovation with addition valued up to $499,999. The award-winner is the private home of PSG Construction Inc. partner Stephen Gidus and his wife.
A 6,227 square foot ultra-contemporary home located on Lake Tibet received First Place in the category of whole house renovation with addition valued at $1,000,000 and up.
The 1,650 square foot New American style home of Stephen Gidus was remodeled within the existing space to serve the busy lifestyle of Stephen and his wife. Removing a wall that separated the kitchen from the dining and living rooms created an open floor plan for spaciousness and entertaining.
A bedroom was creatively converted to a his-and-her office, in which an entire wall of windows is lined with desk space. The hall and master bathrooms were reconfigured to allow for a larger master bathroom. Tower cabinets, tile flooring and shower, and granite countertops create a comfortable space.
The functional laundry/mud room includes a mini tub with shower head for cleaning off dirty shoes or bathing small pets; built-in storage center; sink; and front-loading washer/dryer placed under a convenient counter.
In contrast, the sprawling 6,227 square foot award winner received a total floor plan makeover with the help of Alex Stone Architect to in order to capitalize on the beautiful lake view and atmosphere. The kitchen, dining room, and master suite were enlarged and relocated to allow breathtaking sights of the lake and pool. Especially notable are the panoramic 17 foot-high, butt-glaze windows through which a stunning water feature can be enjoyed. The spiral staircase was replaced with a contemporary staircase crafted from white oak and poplar with tinted glass inserts. A custom-designed art display and caretaker's suite complete this extravagant project.
View the Ranch
View the Contemporary