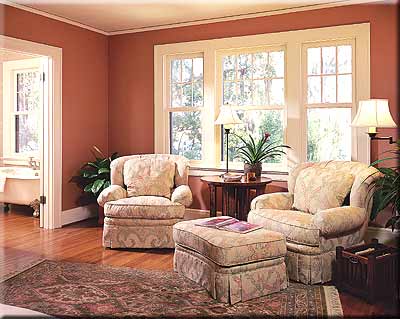 Updated from March 2001 news release

A 1927 home that was recently renovated by PSG Construction was featured on the national HGTV program Old Homes Restored in March and September, 2001.The home was constructed by the man who built railroads in the Florida Keys for business magnate Henry Flagler.
Current homeowners Duke and Colleen Woodson appreciated the home's interesting history and were committed to duplicating the workmanship and methods of the era in which the home was originally built when they took on the renovation project.
"The Woodsons stipulated that finishes be completed using the methods and materials of the period," explains PSG partner Paul Gidus. PSG Construction worked with Lucia Custom Home Designers Inc. and Franklin Interiors to meet the Woodson's unique goals.
Renovation to the four-level home with walk-out basement included gutting the existing master bathroom to expand the master bedroom, adding a new master bathroom on top of an existing flat exterior roof, renovating three additional bathrooms, refinishing flooring, sandblasting and repainting the exterior, repairing exterior windows and screens, and re-roofing the house. Overhead utility lines were also buried to enhance the exterior.
Old Homes Restored is the program that tens of thousands of homeowners, architects and contractors tune into weekly to gain insight and expertise into old home restoration. The program airs every Sunday and Tuesday evenings. Old Homes Restored is a half-hour magazine show format produced by the National Association of Home Builders (NAHB).
Viewers gain insight into what surprises, challenges and discoveries were made as homeowners worked to restore their homes. The program typically features homes that were built more than 50 years ago.HGTV is distributed to more than 62 million U.S. households. It serves a $4.1 trillion market and is one of today's fastest-growing networks.
Full Story with Photos